Here is my painting of Amy The Goat, the first goat to ever let me pet her. It's all about her ears, her beautifully shaped, long ears. She stayed still for quite some as I sketched her in her green terrace.
I made this animated Gif, so you can see how the painting developed.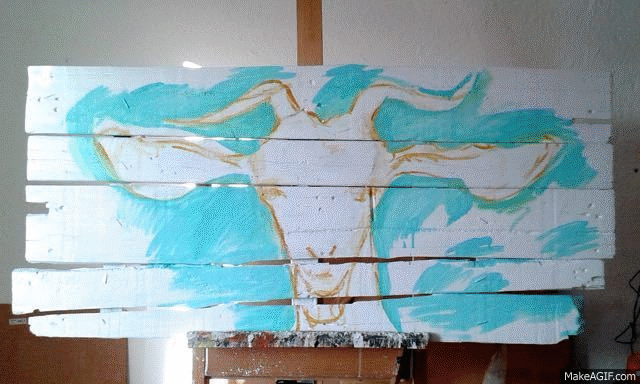 I chose to paint on an old wooden door instead of a canvas because it makes for an interesting texture, plus it brings with it's own underlying history. The choice of an old door was also about keeping my production costs down, even though I used a whole tin of undercoat priming it. I also felt less precious about painting on a door, that it doesn't matter if the piece goes badly wrong.
I imagine this piece will bring with it an instant friendly warmth and rustic charm to any room.
Amy The Goat is for sale on my web shop.